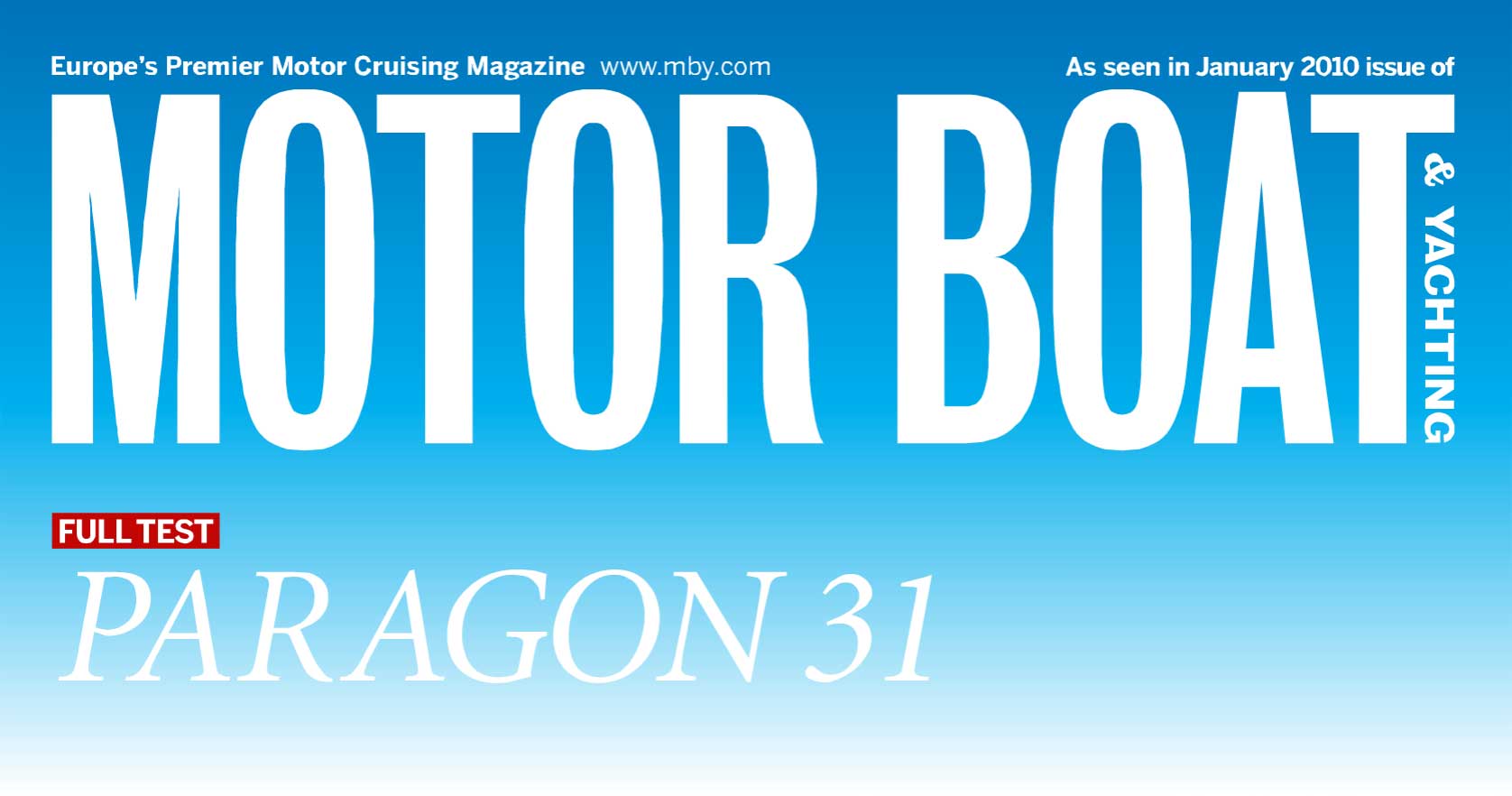 Can Paragon's new 31 build on the appeal of its smaller sibling and offer more space, agility and a ride that imparts a go-anywhere confidence?
Around Scandinavia, where the Paragon 31 harks from, boats are used in a completely different way to how they are in the UK and the rest of Europe. Boats are seen as transport, as normal to the average Scandinavian family as a Ford Mondeo is over here. For this reason, locally built boats tend to be more functional than flamboyant:, an abject lesson in
fit-for-purpose design. The Paragon 31 is no exception,
the looks are purposeful rather than fanciful and the hull, with its 24.5° deadrise, wouldn't look out of place on an offshore race hoat.
Many of the boating qualities that Scandinavians hold so dear apply equally well to British buyers, due to our choppy seas and ever-unreliable weather patterns. There's no escaping that this is a 30ft hoat though, with a rather hefty price tag. However, one thing is for sure, if you judge value for money by how much use you get out of your hoat rather than its physical presence, there will be very few days in the year when the weather prevents you from taking the Paragon out.