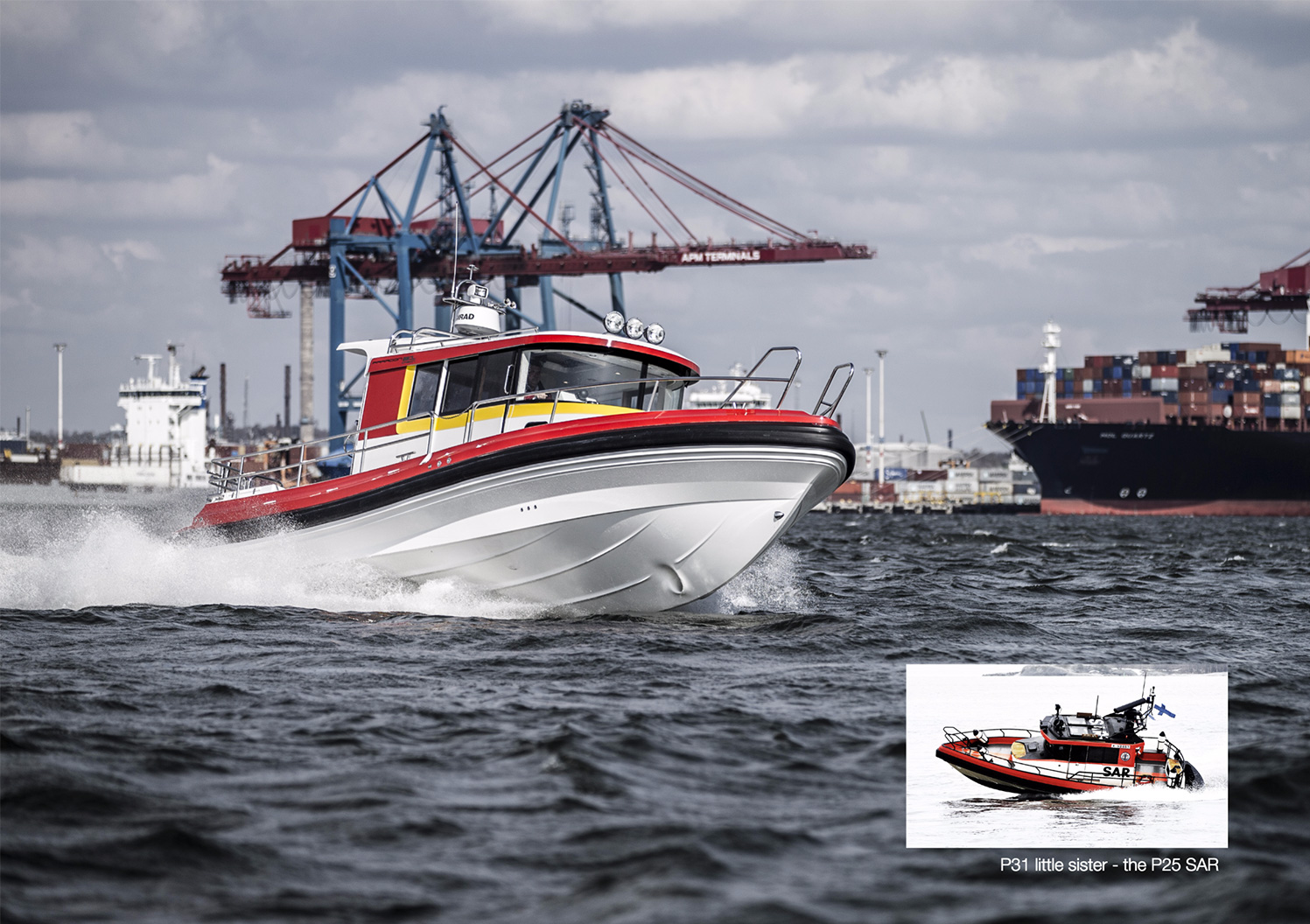 Paragon 31 Cabin for commercial use.
The new 31 Cabin is reworked both inside and out to be a full-blooded commercial year-round boat. Material choices are robust and durable. The boat has been adapted to carry heavier motorization (dual Volvo Penta D4-300) and has larger storage compartments for work equipment, system installations and safety equipment.
Externally the boat has large clean surfaces and a rough bumper list in raw rubber, which goes around the entire boat. There are several interior layouts to choose from depending on the application.
The hull is slightly longer and the freeboard raised to further improve handling, seaworthiness and reduce the planing threshold. The aft deck has two storage compartments above deck and one below. Otherwise, the aft deck fully open to get the maximum workspace.
The stern gate consists of two parts that make it possible to open up the entire aft deck. The starboard D-pillar can be equipped with an external helm for better operating control in difficult situations when working at sea or docking.
The forward cabin has a fixed berth and a V-berth with large storage shelves above beds. The forward cabin is available with either modular closet or pentry module. The toilet compartment contains a sink, storage, toilet and shower. The lounge has several large storage areas under the floor and is furnished as standard with four seats and two benches but is available in several alternative layouts. Two large sliding glass doors provides access to aft deck as well as superior visibility and control.Certified by DNV.