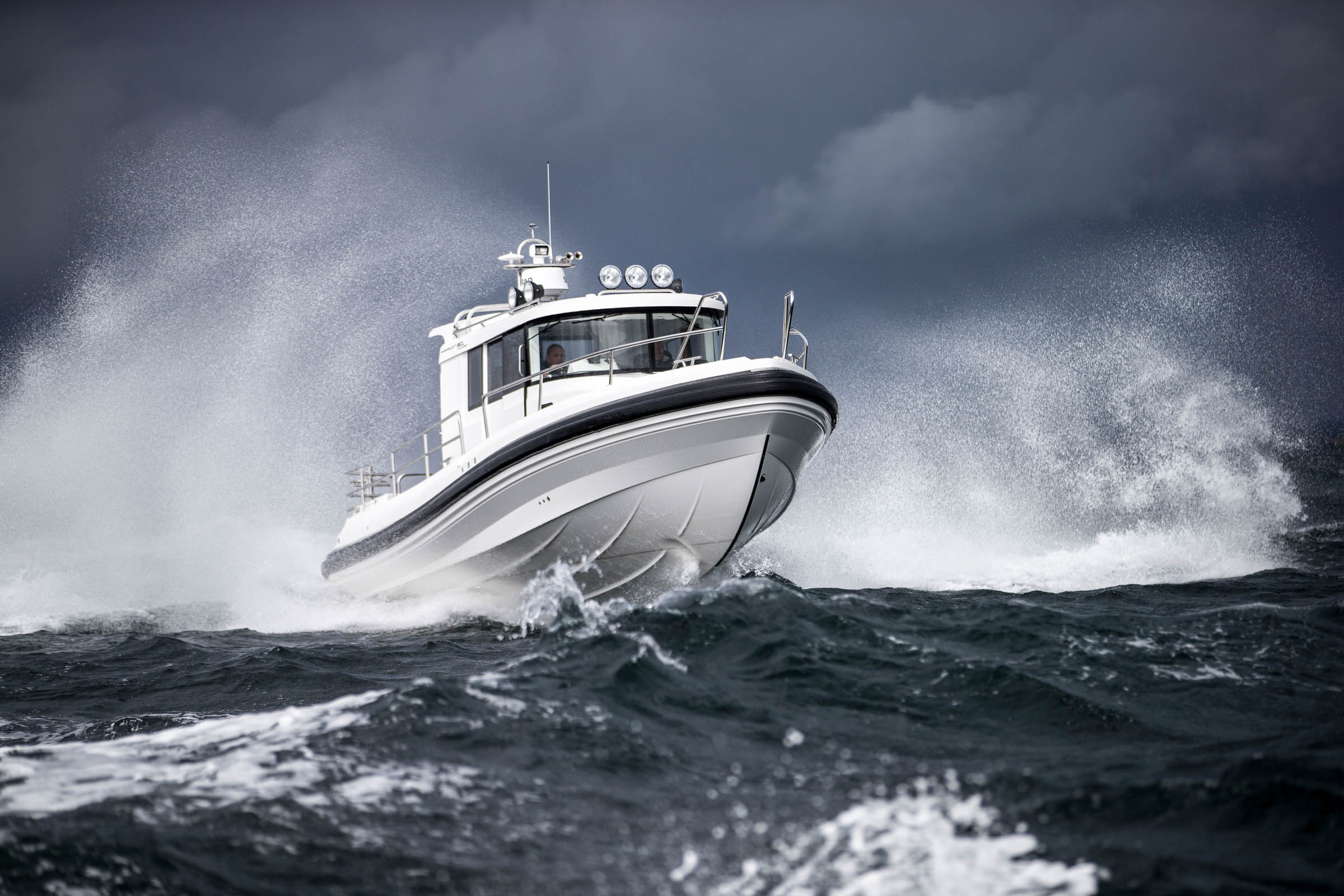 The Royal Norwegian Ministry of Petroleum and Energy choose the new Paragon 31 Cabin from Nimbus.
The Norwegian state power company, Statnett*, has bought Paragon 31 Cabin for transport to and service of power stations in the Norwegian province of Vestlandet. The first boat was delivered this spring.
-"Working together with Statnett has been highly stimulating. Once sea trials and certification were complete the client decided they would pick up the boat from Långedrag in Sweden and take her back the 250 NM to her future home harbour in Vestlandet by the sea route. The comment we received from the captain was – 'she performs superbly," said Jonas Göthberg, Commercial Director at Nimbus.
Nimbus already deliver the Paragon 25 Cabin to authorities in Central Europe and Scandinavia for services such as border control, fire-fighting and sea rescue. Demand for a larger boat has grown considerably among these clients and Nimbus will be starting series production of the Paragon 31 at the Mariestad yard this autumn.
-"In the Paragon 31 Cabin we have designed a boat with considerable operability. Our clients should not be obliged to stay put in harbour involuntarily," said Mats Jacobsson, Technical Director at Nimbus.
*Statnett is responsible for systems in the Norwegian power supply network. This entails a network of high-tension cables of total 11 000 km and 150 stations spread over Norway. Operations are controlled by a national central and three regional centrals. Additionally, Statnett is responsible for connections with Sweden, Finland, Russia, Denmark and Holland. Statnett is a government owned company.
More information at www.paragonyachts.se or contact Jonas Göthberg, +46 31 726 77 15, jonas.gothberg@nimbus.se